Bermuda Rhodes Scholarship
(back)
Press Announcement
(See also: University of Toronto Press Article)
(Click on Picture to Enlarge)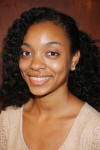 The Bermuda Rhodes Scholarship Selection Committee is pleased to announce that Ms Aliyyah Ahad has been selected as Bermuda's Rhodes Scholar 2014. Aliyyah is the daughter of Abdallah and Ameenah Ahad of Sandys Parish, Bermuda.

Aliyyah attended Bermuda High School and graduated in 2008 with top results in her GCSEs and the International Baccalaureate. Aliyyah was Head Girl at Bermuda High School, and won the Kathy McKenzie Memorial Prize for Integrity, a merit scholarship for the IB programme and The R.A. Ferguson II Scholarship for Contribution to Student Life. She was also the recipient of the Bermuda Teen Services' Outstanding Teen Award in the category of Outstanding Overall.

Aliyyah went to the University of Toronto in Canada from where she graduated in 2012 with a Honours Bachelor of Arts, with High Distinction, in Political Science and Sociology. In the course of her degree, she spent a year abroad at the Institut d'Etudes Politique in Paris. Aliyyah was the holder of the Sir Harry D Butterfield Undergraduate Scholarship and the Sir Henry Tucker Educational Grant. She was on the Deanís List while at the University of Toronto and won the Innis College Alumni Association Scholarship for Exceptional Academic Achievement and the Innis College Recognition Award for Contribution to College Life.
During her time at the University of Toronto, Aliyyah was actively involved in promoting dialogue on important social issues. She was on the Hart House Debates Committee and organised panel discussions and show debates on numerous topics. She was also a Residence Don and responsible for the well-being of the students on her floor.

Since returning to Bermuda, Aliyyah has continued to pursue her passion for social issues. She completed the Government's twelve-month Cabinet Office Internship Programme and has subsequently worked for the Bermuda Human Rights Commission and the Bermuda Office of the Ombudsman. She is the professional development co-chair on the Board of Bermudaís Emerging Professionals, the Youth Division of the Chamber of Commerce where she has organised several workshops for members. She also serves on the Board of the Bermuda Debate Society and was a co-organiser of the 2013 Pan American Debate Tournament.

Aliyyah enjoys an active life and even won the Most Spirited Player Award on her Collegeís Ultimate Frisbee Team.

Aliyyah plans to read for a MSc in Migration Studies at St Hilda's College, Oxford.

John C.R. Collis
Secretary, Bermuda Rhodes Scholarship
P.O. Box HM 3363
Hamilton HM PX, Bermuda
Tel: +1 441 232 4098 & Fax: +1 441 236 6885
Email: johncollis@jexec.bm
www.rhodes.bm